---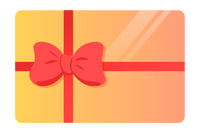 Give the gift of football for any occasion!

Just choose a card value you'd like to send to someone and hit "Add to Cart"!
After checkout, you will receive an email with a link to your digital gift card that you can either print out or send to someone else!
The gift card has no expiration date AND you can use it on digital OR physical products.
Just enter the promo code on your card at checkout, and your balance will instantly be applied to your order. Any leftover balance will stay on the card until you use it again!
Don't wait, get the football coach in your life what they really want. Grab a Throw Deep Publishing electronic gift card today!
Order now!